Chiropractor Nathan Lauenstein D.C.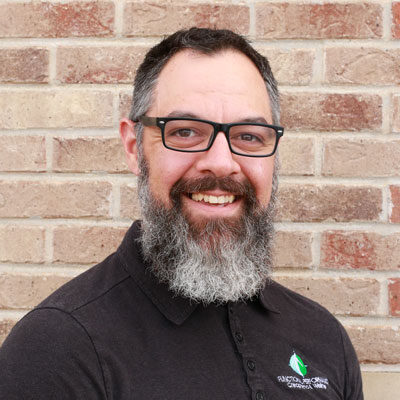 Dr. Nathan Lauenstein started his career in health care by training as a combat medic in the summer of 1997. Dr. Nate's intention had always been a career in health care and through his army unit, he was able to pursue a great many avenues. As a medic, he helped to teach courses on advanced cardiac life support and pre-hospital trauma life support as well as CPR.
Through his Army unit, he was offered the opportunity to further his education and through a civilian contract program received his Associates's Degree in Laboratory Science. It was during this time that Dr. Nate had a conversation with a chiropractor that changed everything. It was explained to him that a chiropractor's goal is to treat the whole person and address the cause of dys-function and dis-ease to help restore function and ease to the body. Dr. Nate finished his 12 years of Army service and matriculated at Palmer College of Chiropractic in 2007.
After completing the D.C. program in 2010, Dr. Nate and his wife Stephanie moved to Australia to see what life on the other side of the planet was like. While in Australia Dr. Nate pursued Dr. James Chestnut's wellness practitioner program where he learned the principles of eating, moving, and thinking well. Based on those principles he was able to lose 60 lbs and become the healthiest and strongest he had ever been. While working in Australia, Dr. Nate also began working part-time as a CrossFit coach with CrossFit Albury Wodonga and knew that this was his calling.
He has a passion for helping people restore function to their body so they can use that body to pursue physical well being as well as a passion for teaching the principles of Eat Well, Move Well, Think Well in order to help everyone he can pursue of life of health, wellness, happiness, and longevity!
---
EDUCATION
Associates Degree in Laboratory Science
Bachelors Degree with areas of focus in Biology and Chemistry
Dr. of Chiropractic Degree
CERTIFICATIONS
CrossFit Level 3 Certification
CrossFit Coaches Prep Certification
CrossFit Kids
CrossFit Endurance
CrossFit Gymnastics Certification
CrossFit Strongman Certification
---
He has a genuine passion for helping everyone he meets pursue their health and wellness goals!
Monday
8:00am - 6:00pm
---
Tuesday
1:00pm - 6:00pm
---
Wednesday
8:00am - 6:00pm
---
Thursday
Closed
---
Friday
8:00am - 5:00pm
---
Saturday
Closed
Functional Performance Chiropractic and Wellness